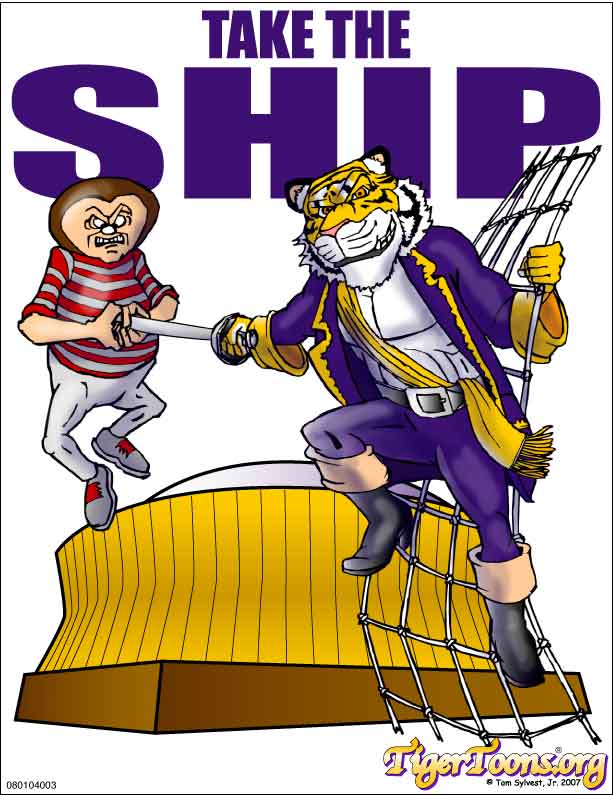 Why?

Ohio State's defense will give them good enough field position 4 times throughout the game to get them in the end zone.

But they won't be good enough to stop LSU, particularly late in the game.

Conventional wisdom says this is a defensive match. I say - Ohio State couldn't stop Illinois, they won't stop LSU. I say - if Ohio State played in the SEC, they'd be the number 3 or 4 defense in the country.

I say - Flynn is healthy. Doucet is healthy. Williams is healthy. The defense is healthy. Perrilloux has two starts under his belt. Look out!

I say - standby for 9 straight SEC losses for Ohio State.

I say - GEAUX TIGERS!